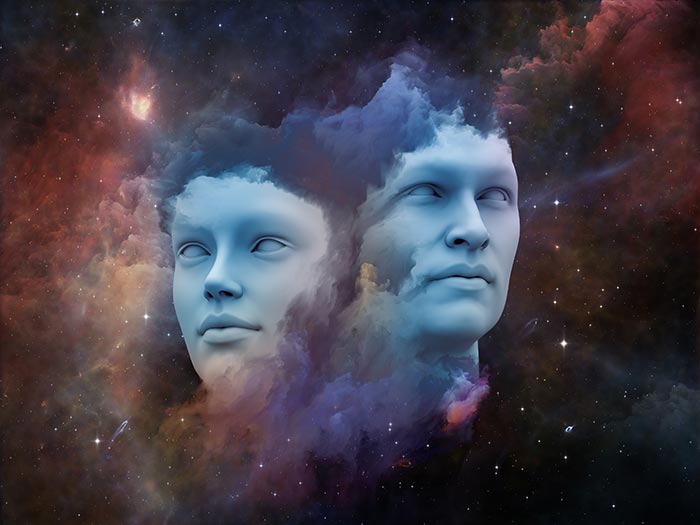 Soul Mates & Resonance
Principle of Resonance
At Modern Masters, we'd be hard-pressed to find many things more significant than the principle of resonance. The ideas of harmony, resonance, and being in alignment with the various elements of life underlie the entire Project. As you move through the various parts of the Meta-Reality Experience, your appreciation of these things will grow. If you haven't already done so, we believe you'll be able to achieve healthy harmonics in your own life as a result of your participation in MM22.
We've extended an invitation to the world to take part in this unique experience. But because this Project stems from a series of inspired visions, we believe only those who we call "The Chosen" will respond to our invitation. As a result, MM22 will attract people who resonate to some special part of those visions. Thanks to this foundation of affinity, those who become Modern Masters are already in synch with each other to some degree.
This underlying alignment benefits each of our members and strengthens the Project as a whole. On an individual basis, coming into the experience will allow you to gain immediate access to others who share similar beliefs and world views. Even where differences exist, respect and tolerance will be present.
For those hoping to find soul companions and close connections, there's no better place to start. In fact, there's no other group we're aware of that offers this level of resonance to its membership. When we join online dating services, we're soon disappointed and discouraged. All too soon, we discover that some of our deepest and most precious beliefs are not reflected in our new contacts. Modern Masters believes that we all deserve to meet valid soul connections—whether for romance, friendship, or career. And that's why we've dedicated so much time to our innovative social structure.
To investigate more about how the principle of resonance will show up in the social structures of MM22, check back here as we'll be adding updates to this page regularly. Whether you choose to embark on your path as an individual, with a partner, or with a small group of friends, we think you'll be feeling right at home from your first encounter.